Our philosophy is to be transparent, professional and make the process simple. Our end-to-end application development process ensures highest quality and the app is developed exactly as you had envisioned, and that's our promise.
We understand that every application has different features, design and functionality and come with unique set of challenges. Our Process outlined below takes the guesswork out of app development and ensures your app goes live on time and within budget. They make sure that full-fledged testing is done in terms of
Concept We begin the process by discussing and analysing your idea. We will undergo a rigorous interaction session wherein we will ask questions, listen to your ideas and share our thoughts while identifying your project goals and objectives.
Strategy We create strategy that renders mobile enablement for the optimal benefit of the enterprise. This enhances employees' productivity, empowers the customer base and minimizes company cost while delivering higher revenue.
Architecture Our solution architecture framework is designed to develop and support the mobile strategy across all facets of an enterprise development. Regardless of the industry or platform, we create mobile application technology map architecture for all enterprises.
Design We understand that design and user experience are key factors in app popularity. Our experienced mobile UX design specialists convert the wire-frames into fully realised mobile app screens that are easy to navigate and use. Our designs follow the industry standard human interface guidelines for mobile devices.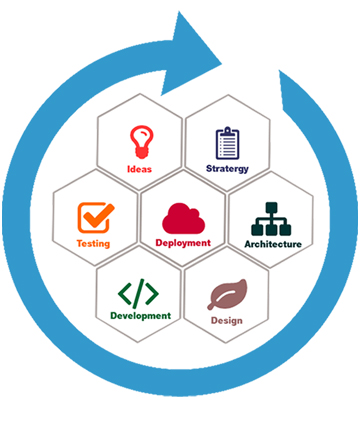 Development An Enterprise mobility service at Awesome Computech is not just a software development project. It's also about helping companies to transfer their business applications to handheld devices. This is carried out in the product development phase where Awesome Computech facilitates Enterprise mobility service to the maximum potential.
Testing Awesome Computech manages Application testing that reduces cost and minimizes the risks. The testing team comprises of security experts and UX experts who check for the performance, scalability and design of the applications from all perspectives. They make sure that the testing is a full-fledged verification done in terms of planning, architecture, execution, automation and measurement.
Deployment Releasing your app to the iPhone App Store, Google's play store or the other app markets can be tricky and delicate. A single error can get your app rejected. Once the final version of the app is developed, our specialised experts will take care of the app deployment. This process includes submission of the app, app store testing process and uploading the app to the app stores. Awesome Computech products come with deployment services and a team of engineers who help the Enterprises create custom application deployment.